I have re-arranged this page so that it is organised first by room, then chronologically - Top of the list is the starting point, with the progress showing as you go down the list.
When we bought the house, we knew that the big room was not permitted. What we learned subsequently was that the roof leaked, and the ceiling and rugs were mildewing. So we decided to tear it down, and redo the bathrooms while we were at it. And then we decided to remove all of the wood panelling from the interior. Followed by redoing all of the floors to avoid transitions of less than 1 inch from the bathrooms. Then we decided to put new in counter tops in the kitchen. And we decided to remove the window in the front room and put in a bay window.
And we became: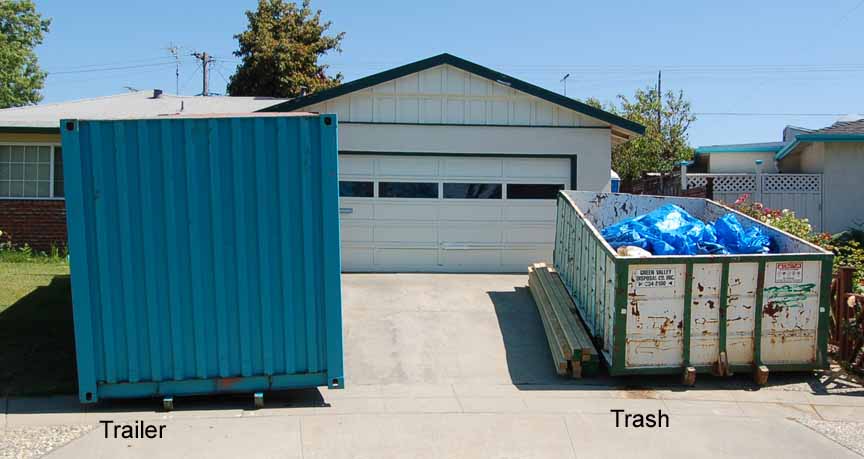 This is our story. It is a happy one. Except for the bees.
The Bees
Big Room
Dining Room
Kitchen
Front Room
Hall Bath
Hall
Josie's Room
Master Bedroom
Master Bath
Front of House/Garage/Drive way
Inside of the Garage
Back computer room
Cat room
The FAR back room - we needed space to put things, other than storage